Bryan R. Uhrig, Realtor
Luxury Property Specialist, Principal
As one of the top Santa Barbara Realtors, and as a Luxury Property Specialist with prestigious BERKSHIRE HATHAWAY HomeServices California Properties, Bryan is a recipient of the brokerage firm's "Chairman's Circle Platinum Award," reserved for only the TOP 1% of its Global Network of 50,000 agents worldwide.  Additionally, Bryan has the high ranking of being a 5-Year Legend Award Winner for BERKSHIRE HATHAWAY HomeServices.  
Bryan serves discerning clientele in Santa Barbara, Montecito, Carpinteria, Summerland, Hope Ranch and Goleta. A 'third generation' Santa Barbara native and with more than three decades of business experience, he excels in the vital areas of timely local market knowledge, customized property-specific marketing plans, detailed market-ready home preparation, as well as strong negotiation and complex contract skills.
Bryan's background is truly impressive. It includes his many years as a Coldwell Banker Previews Top 10 agent in both transactions and sales volume and tenure as CEO of a thriving California Central Coast company and principal owner of another. He brings a wealth of significant real estate and construction expertise to the table as well. His extensive construction knowledge has been gained working with outstanding contractors and coordinating and overseeing all aspects of the building process – from basic remodeling to major renovation and reconstruction projects, both for residential and commercial projects.
Bryan attributes his success not only to his business acumen but also to his focus on the client and to his 'no-drama' transactions, and respect from other real estate professionals. He is continually commended by clients and colleagues alike for his work ethic and high level of professionalism and integrity. Having that stellar reputation and relationship with agents and brokers is one of Bryan's true advantages as a Realtor.
Indeed, real estate is something Bryan has been interested in since he was a young man. From that early age, he loved the beauty and varied architecture of Santa Barbara homes, interior, and exterior design, as well as the historical significance many of them carry. It seemed natural that he would ultimately bring together his appreciation for residential real estate and his high-level work ethic.
Deeply committed to Santa Barbara, Bryan is also a devoted father of two adult sons who are successful in their own professions. His personal philosophy is manifest in his devotion to non-profit organizations related to the heart, spirit, consciousness, and being a better person overall. Active and athletic, he enjoys biking regularly, swimming, yoga, skiing, hiking, sailing and kayaking.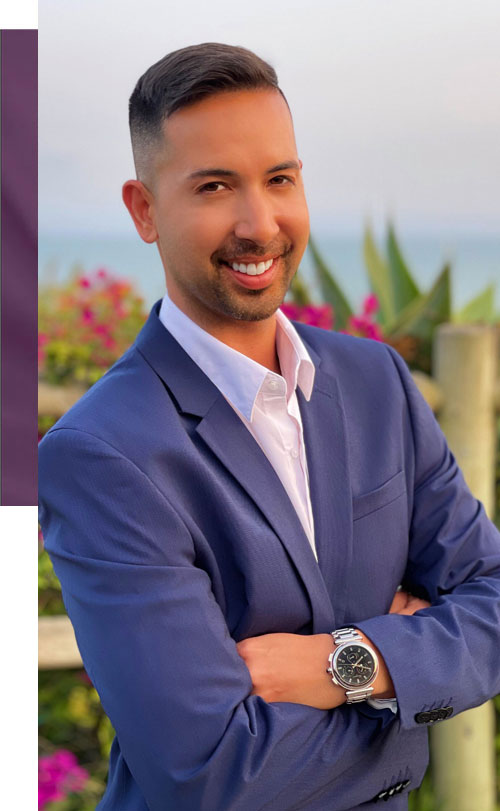 Mark Hammer
Licensed Executive Assistant
As a seasoned professional in the real estate industry, Mark Hammer brings a wealth of experience and expertise to his role as a Licensed Executive Assistant to Bryan R. Uhrig with Berkshire Hathaway HomeServices California Properties in the picturesque community of Santa Barbara.
Mark's journey in the world of real estate began when he worked as a Transaction Coordinator for renowned firms such as Sotheby's and Keller Williams. During this time, he honed his skills in transaction management, ensuring that every detail of a real estate deal was handled with precision and care. His meticulous approach and commitment to excellence quickly made him stand out in the field.
Now, as a Licensed Executive Assistant, Mark leverages his extensive knowledge to provide invaluable support to Bryan and clients alike. His thorough understanding of the intricacies of real estate transactions ensures that every deal progresses smoothly and efficiently. Mark's dedication to delivering exceptional service has earned him a reputation as a trusted and reliable partner in the Santa Barbara and Montecito real estate market.
When he's not assisting clients, Mark enjoys exploring the natural beauty of Santa Barbara, savoring the local cuisine, and participating in community events. His dedication to excellence, combined with his local knowledge, makes Mark Hammer a standout choice for anyone seeking top-tier real estate assistance in Santa Barbara and Montecito.