Main Content
4258 Carpinteria Ave Carpinteria
$849,000

Scroll Down
SOUTH-FACING BEACH TOWNHOME
In Puerta Del Mar…..



4258 Carpinteria Ave
Carpinteria California, 93010
Prepare to embrace crisp, salty air and a leisurely beach-town way of life at this 3 bedroom, 2.5 bath townhome on the desirable "ocean side" of delightful Carpinteria.
The updated, nearly 1,700 square-foot unit hosts an open floor plan, wood flooring, fireplace, south-facing natural light, in-unit laundry, an attached garage, and a large private patio with garden. Views of the ocean, mountains, and estuary nature preserve are on display upstairs.
Puerta Del Mar is a quiet development of 33 townhomes with a Mediterranean flair and well-maintained grounds including an in-ground spa. Abundant locally-owned breweries, boutiques, and restaurants are within biking and walking distance, as well as the "World's Safest Beach" just blocks away.
Only 5 minutes to Rincon surfing, 10 minutes to Santa Barbara, and 90 minutes to LA! Perfect for use as a primary residence, vacation home, or as a short- or long-term rental.
Request Details
Floor Plan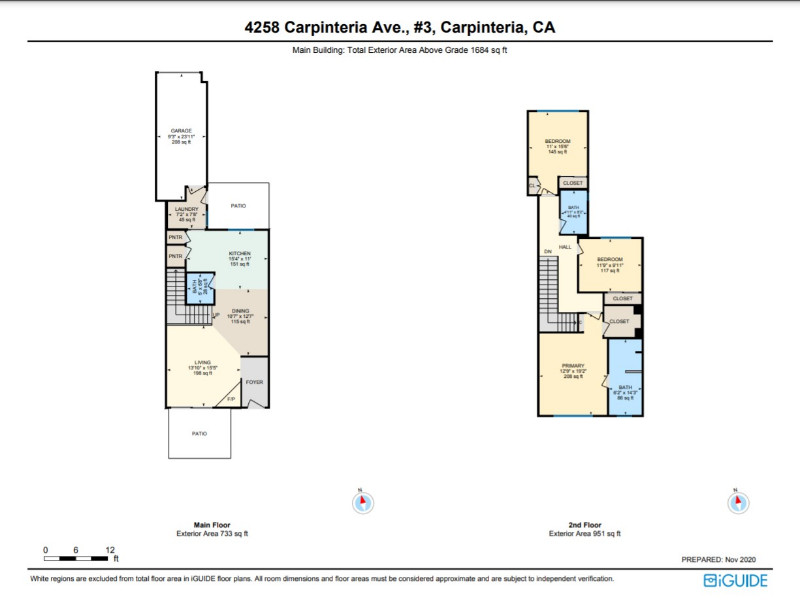 Have Questions?
Contact Us
Keep Up To Date With The Latest Market Trends And Opportunities In California.