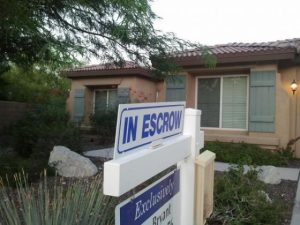 As homeowners reap equity gains, housing recovery finds the right page…..
It's been mighty fun for homeowners to watch the run-up in housing prices – especially for those who were in a holding pattern to unload their home during the height of the Great Recession or who had their home equity or loan-to-debt ratio drop deeply into the drink.
Ahhhhh …. equity.
So, even while many in Southern California have been savoring the gains, the financial headlines have continued to show telltale signs the frothy comeback may be winding down to a pace that looks to be more sustainable.
And the title for the talk that Dr. Peter Rupert, executive director of UC Santa Barbara's Economic Forecast Project, plans to give June 12 to the Real Estate Research Council of Southern California at Cal Poly Pomona wraps up the theme calling the period that we're in "The Not-So-Great Recovery."
Aside from the latest kicks everyone's had on Wall Street, the tough winter put the kibosh on predicted GDP growth. And the National Association of Realtors has said home ownership is becoming less and less affordable to average working blokes.
Market Watch on June 3, recapping the results of the "How Housing Matters Survey'' by the nonprofit John D. and Catherine T. MacArthur Foundation, reported that 52 percent of Americans have had to make at least one major sacrifice to cover their rent or mortgage over the last three years.
Rupert, at this luncheon event costing $35 per person and aimed at growing the Real Estate Research Council membership roster – annual dues are $450 – said in a quick telephone chat the other day that a slowdown in price appreciation is inevitable.
"Twenty to 30 percent growth is unsustainable," he said. "To see a bit of a slowdown is welcome."
Rupert said he also plans to remind everyone that it's been a long, slow climb out of the depths. And because housing markets are local, one needs to avoid looking at the recovery in a macro or national view.
"It's amazing to see how local it is," he said. "Even in Santa Barbara, I can go within ZIP codes and the difference in pricing can be huge."
What that's meant, he said, takes everyone back to the "Not-So-Great" part.
So what's his advice going forward? Here comes the nudge: Spend 35 bucks and go have some lunch. Just make sure you've got enough gasoline in the tank to get there.
And heeding Rupert's advice, think of it as a ZIP-by-ZIP recovery.
*****
Published: June 4, 2014 Updated: 10:44 p.m.